Your home may be your castle, but chances are that you don't have a moat! Fortunately, you can effectively secure your home and protect your family and belongings with a Medeco Maxum Security Deadbolt.
Security experts recommend using a deadbolt in conjunction with a traditional locking knob or lever on every exterior door to prevent malicious entry into your home.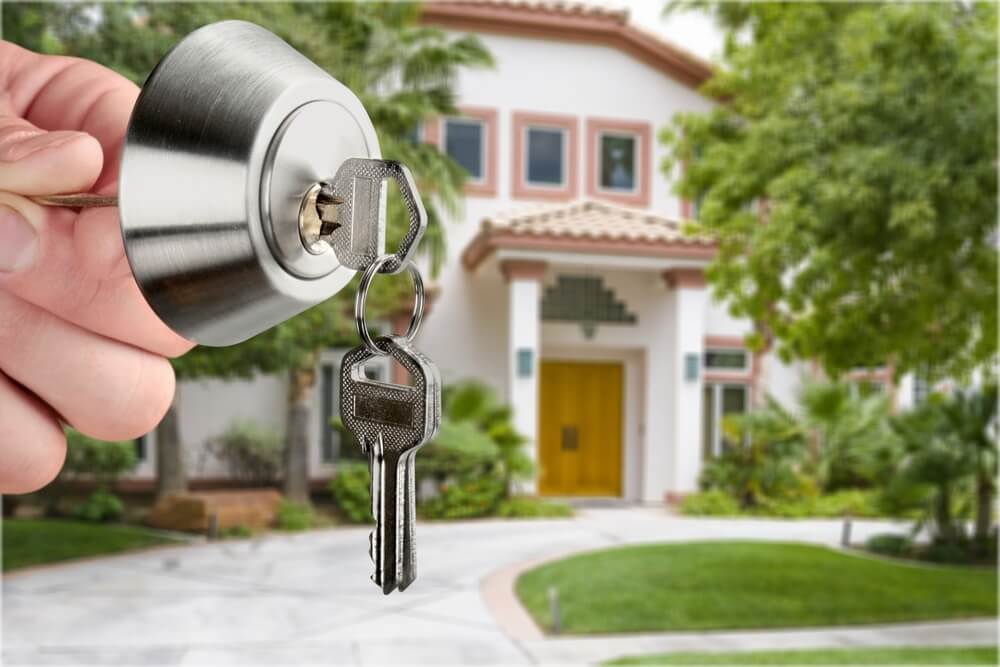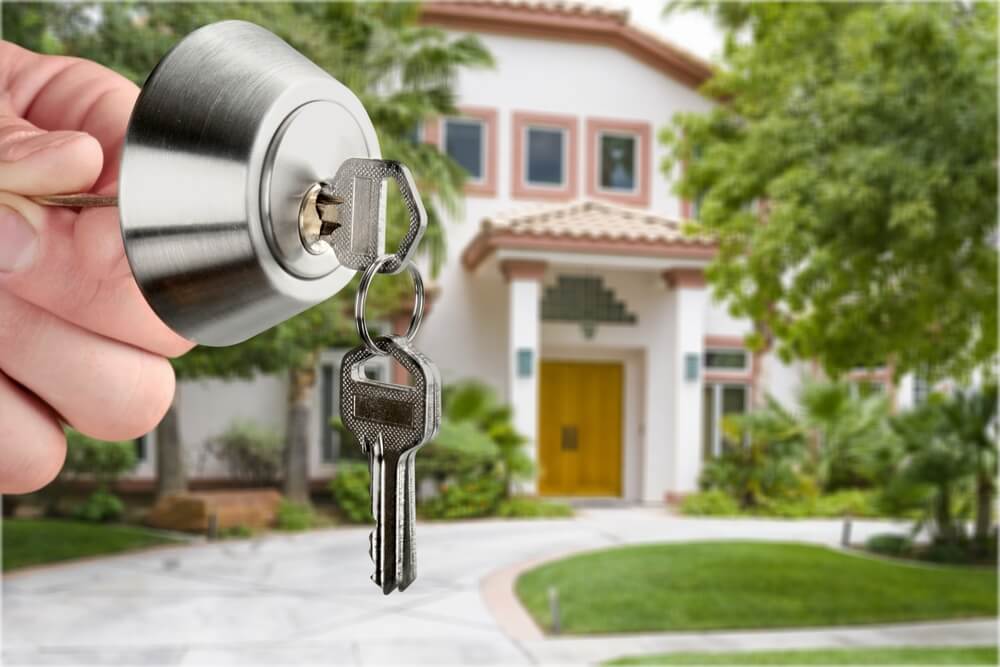 The Benefits of a Medeco Maxum Security Deadbolt
Standard deadbolts can be broken by using a common pipe wrench to twist the lock. The Medeco Maxum Security Deadbolts cannot be forced open, they can only be opened by using the correct Medeco High-Security Key.
According to Angie's List, most home intruders gain access to your home through force and destructive means. Therefore, it is essential to install and utilize Medeco Maxum Security Dead-bolts, even if you have a monitored home security alarm system.
An alarm system only alerts you when a crime is being committed, Medeco Maxum Deadbolts effectively stop the intruder before they gain access to your home.
Medeco Maxum Security Deadbolts Are Designed with Your Protection In Mind
A potential intruder cannot kick a properly installed Medeco Maxum Deadbolt in. The Medeco Maxum Deadbolts are Hurricane Rated. Even a tree flying at 100 miles per hour can't break through a Medeco Maxum Deadbolt.
Intruders will use "bump keys", which are keys filed down to fit into the keyway and "bump" the pins into the open position. Medeco pins are uniquely designed to resist bumping. Other intruders use lock picks to gain access. Medeco Maxum Security Deadbolts use a patented pin design that makes picking virtually impossible.
Yet other intruders prefer to drill open the cylinder. Medeco Maxum Security Deadbolts have strategically placed anti-drill plates and hardened steel rods to prevent a drilling attack. Medeco Maxum Security Deadbolts are designed to withstand vicious attacks, but Medeco High-Security keys also cannot be duplicated without your knowledge. All Medeco Keys are patent protected and can only be duplicated by authorized signers on your secure account.
Because Medeco Maxum Deadbolts are so effective in preventing break-in attempts, you may be eligible for discounts through your home owner's insurance, especially if you also have a monitored alarm system or video surveillance.
Choosing the Right Deadbolt for Your Needs

At Floyd Lock & Safe, we recommend and install Medeco Maxum Security Deadbolts on almost any door. The Medeco Maxum Security Deadbolt has routinely topped the Consumer Reports. It is the Strongest Deadbolt available for residential use. Professional lock-smiths needed more than 30 minutes to gain access through the Medeco Maxum Security Deadbolt. 
Medeco Maxum Security Deadbolts come in a range of functions. The functions conform to specific security needs and finishes to match existing decorative hardware. Call Floyd Lock & Safe to discuss your specific security needs. Remember, Floyd Lock & Safe offers experienced and trusted residential locksmith service to the greater Minneapolis and St. Paul areas. Call (952) 881-5625 or fill out our contact form to schedule a visit from one of our residential security professionals today.