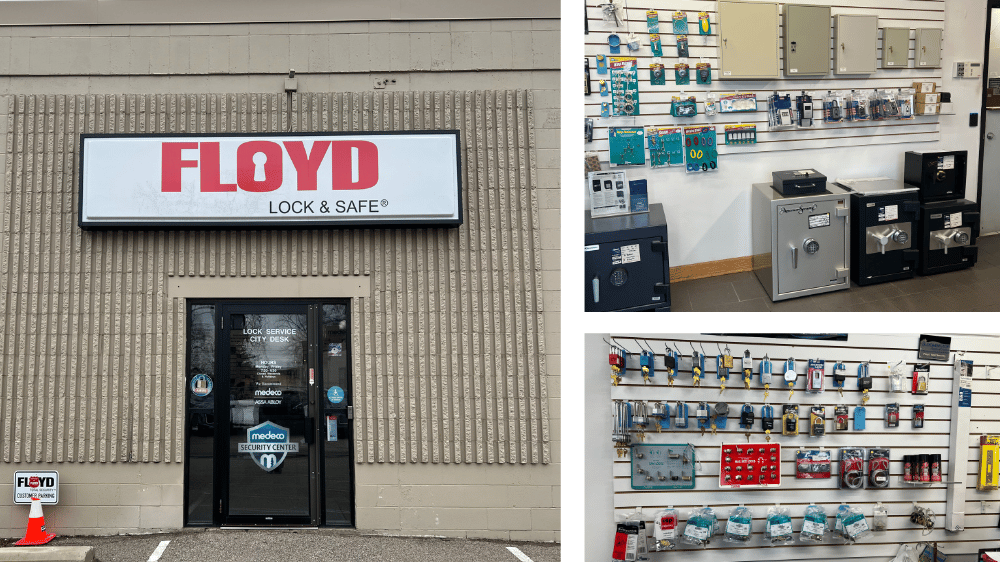 The Lock Shop Questions and Answers
Locksmiths are often thought of as one-and-done operations but these invaluable services keep your home and business safe for the long term. Since 1945, Floyd Lock & Safe has provided traditional locksmithing products and services, taking pride in our work and concern for your safety. We journeyed into alarm systems in 1968 and eventually partnered with Per Mar Security Services in 2020. 
Our lock shop is the first call made when you are locked out but our services go well beyond life's blunders. We work hard to ensure your safety around the clock, year after year. 
Q: What are your locksmith services?
24/7 emergency calls

New lock purchase, which can be pinned to an existing or new key

New lock installation (traditional locks)

Schlage

Weiser

Kwikset

Best

Everest

Corbin

Providing Medeco high-security locks (keys that cannot be duplicated)

Maintaining secure records

Our high-security keys are cut by code, not copied from an existing key

Our massive selection goes beyond most hardware or big box stores

Includes mailboxes and file cabinets

Rekeying your current door locks

Developing new master key systems  

Key stamping

Safe repair, combination changes, and open-up services

Safe conversion from manual/analogue to digital

Installing new door hardware

Installing smart locks

Friendly and knowledgeable help!  
Who do you serve?
We serve residents and businesses in and around the greater Twin Cities area. Our lock shop is located at 9036 Grand Ave. S, Bloomington.
Which products are available for purchase?
 Cylinders and deadbolts

 Lever sets and knob sets

 Cam locks and mailbox locks

 Safes by American Security

Money safes

Fire safes

Depository safes

 Key boxes and small key garages

Padlocks by American, Abus, Medeco, and Master

Key tags, identifiers, and lock lubricant

 Key blanks

 Electric strikes

 Paddles

 Latches
What are your hours of operation?
7:30 a.m. to 4:30 p.m. Monday through Friday, plus we have a lock tech on call for emergencies 24/7. 
Our privately held, family-owned company is here to serve, keeping your home and business securely locked. Call us for your free quote!