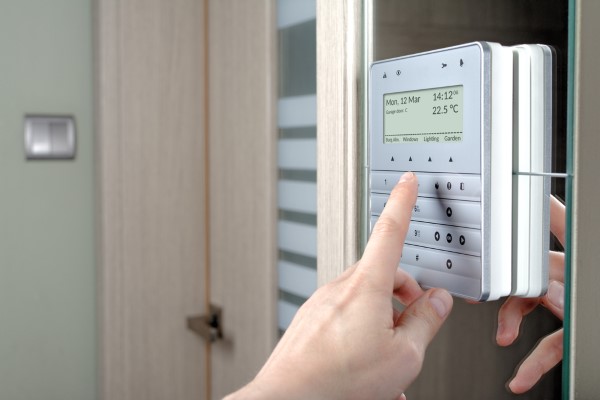 Your home should feel safe and secure with your security system installed. If you don't keep your security system updated, however, you may not have that peace of mind. Home security systems are crucial to keeping your home protected and staying prepared for the worst.
New security systems give you even more power over the cameras and sensors in your home than before. Home security can become outdated in less than a decade, and recent advances have been made that will improve your security experience dramatically. Here are some of the reasons it is vital to update your security system and get the latest surveillance technology.
Implement New Technology in Your Home
The current wave of technology means that cameras and security systems are quickly being replaced by newer, more advanced versions. If it has been many years since you've upgraded your security system, it's time to consider an upgrade that could benefit you and your family.
When you upgrade an existing system, you have a lot of control over what changes in your system and what stays the same.
Wireless Monitoring
If you have a very old home surveillance system, it might still operate via a landline. This means that someone could cut or rearrange the wires controlling your security system to disable it. That is a vulnerability that is very easy to avoid when you use wireless monitoring.
Monitors can be set up to alert you to less urgent circumstances than a break-in, too. For example, if you, like 40% of Americans, have concerns about leaving your garage door open, wireless monitoring can let you make sure it is shut.
Replace Outdated Components
If your security system is getting older but already runs on a cellular transmitter like modern systems, you can improve functioning by replacing the control panel.
Older systems run on slow transmitters that operate at 2G or 3G, which means that data is transmitted more slowly. Updating components such as the control panel can provide an instant improvement in your security.
More Advanced Sensors
Everyone with a home security system has probably experienced the annoyance of a false alarm. Whether the false alert is caused by a pet, stray animal, a child, or even a plant, it can be a nuisance.
Modern security systems often allow you the option to optimize your sensors to ignore routine sounds and focus on unusual ones, so you can focus on unusual and suspicious activity on your property without being distracted.
Monitor Remotely
One of the biggest advantages of modern systems is their compatibility with smartphones. All you need to do to get constant insight into what is going on in your home is an application on your phone. Put your mind at ease whenever you feel the need, from fear of burglars to worries about household appliances leaking.
Better Cameras
One key feature of modern security systems is the improvement in camera strength. Cameras have come a long way in a short period of time, and even the smallest cameras can now take much clearer pictures.
This feature is important for keeping your home safe and identifying suspicious individuals. In the worst-case scenario, if a break-in does occur, your surveillance system may be able to capture the faces or distinguishing details of suspects.
Per Mar Security Services has modern, affordable home surveillance systems available for you to choose from. Whether you upgrade your old system or start from scratch with a brand new one, you can expect excellent service from our staff and improved performance from your security. Contact us today to get more information on the options available to you.