The peace of mind that comes with a residential security system cannot be understated. With today's Wi-Fi cameras and camera systems, protecting your home and belongings has become easier and more interactive than ever. Modern security options, such as a Wi-Fi security camera with smartphone connectivity, help you feel more secure whether at home or on the go.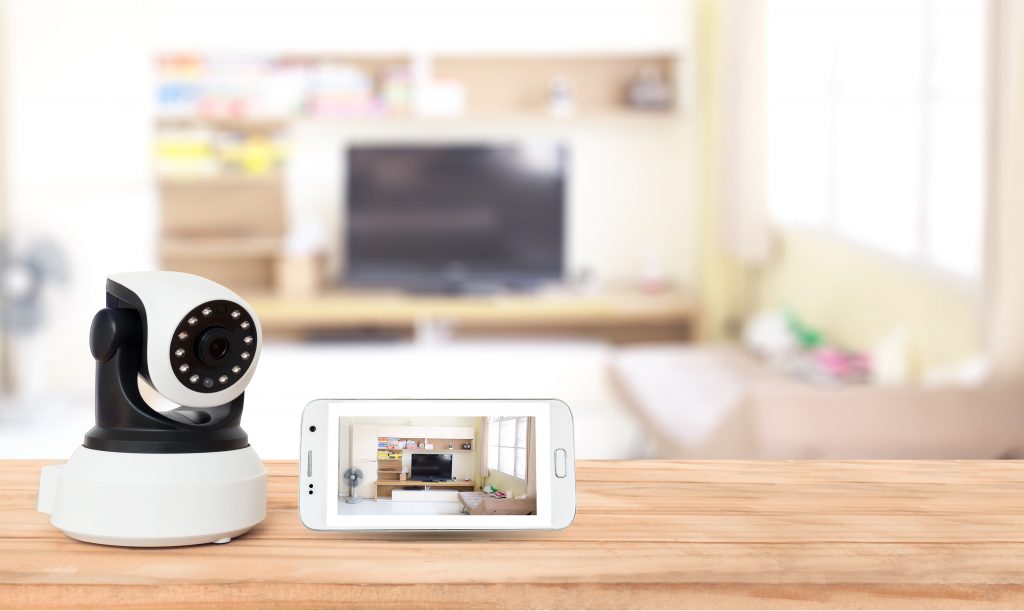 Integrated Whole-Home Security Systems
Gone are the days when your security system was designed to only sound an alarm if a door or window is opened. When you decide to have a whole-home security system installed, you are still getting traditional coverage, but with added benefits that will help ensure your home, family, and belongings are being fully protected.
Around-the-clock professional monitoring. Whether you are at home or away, your home can be remotely monitored for suspicious activity and emergencies, contacting both you and the authorities when necessary.
Wi-Fi Security cameras. For an added look into the activities surrounding your home, add in one or multiple Wi-Fi security cameras. Cameras can be used indoors or outdoors and have Wi-Fi connectivity. You home must have a strong Wi-Fi signal in order to have reliable camera coverage.
Temperature controls. Systems that provide the ability to adjust the thermostat in your home can save you money on energy bills.
Locks and lights. Whether you want to appear to be home when you are out of town or want to double-check to make sure you locked up before you left, a system that includes connectivity to your locks and lights can help you feel secure while away.
Stay Connected On-the-Go
One of the major added bonuses of modern total home security systems is the ability to connect with you when you are away from home. Smart home platforms allow you to access and control many features of your security system remotely through your smartphone, tablet, or other mobile devices. Through remote thermostat control, you can reduce energy costs while you are away. Connected compatible door locks and lights in your home, these features can also be controlled from your device. If you forgot to lock your door or turn off your lights, you just need the touch of a button. If you need to unlock your door for a visitor, such as a dog walker or housekeeper, you are covered – no need to give them a key anymore. Adding in Wi-Fi security cameras with live video look-in gives you even more insight into your property.
Benefits of Adding Wi-Fi Security Cameras 
Everything is more seamless if you have a visual into the workings of your home, so the addition of Wi-Fi cameras elevates your security system experience considerably. Visitors and deliveries alert your system, allowing you to make decisions based on what you view. The addition of cameras in multiple interior and exterior areas of your home can give you insight into pet activity or any other activity that takes place on your property. If anything suspicious takes place, you can remotely sound an alarm or alert the monitoring system. Many cameras connect using your home's Wi-Fi network, and the process of Wi-Fi security cameras installation is easy and painless.
Get Started Today
If you are ready to take your home security to the next level and feel the relief that comes with advanced protection, contact Per Mar Security Services today to set up a consultation. Our team of specialists is ready to answer any questions about your home security system needs and help you discover which features are right for your home. With multiple product options and add-on items, they'll help you set up a system to do what you want. There is something for every security need and every budget.