5 Sign Your Home Security System Needs an Update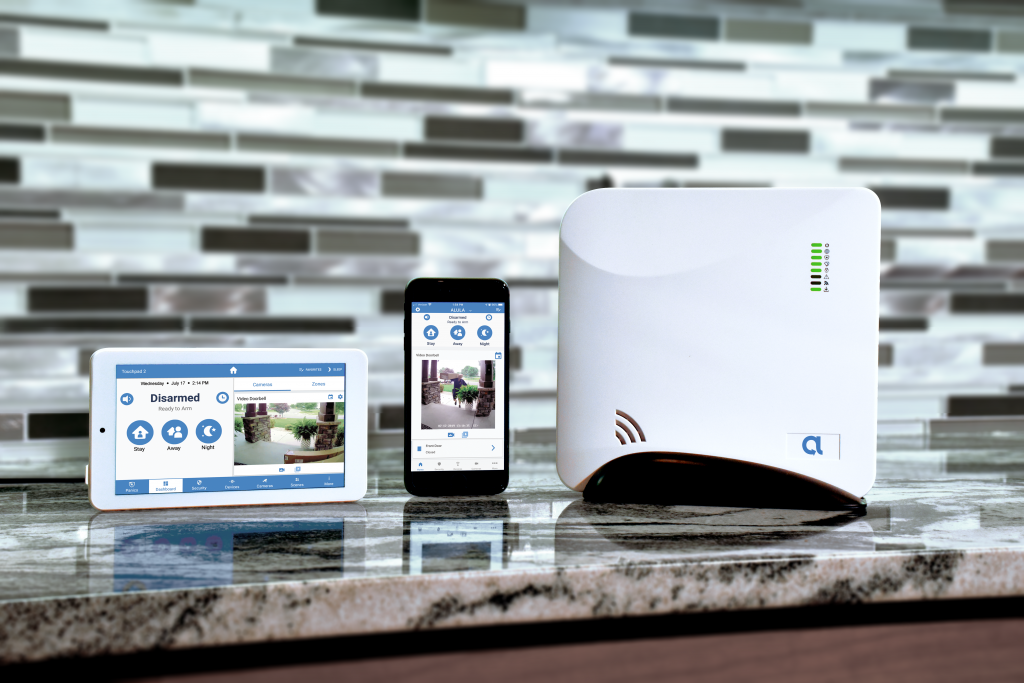 When it comes to home security systems, technology is progressing at a rate that could make some people feel left behind. Between smart systems, wireless technology, and high-definition home security cameras, you may find yourself wondering when to upgrade your dated system.
But knowing there is new technology out there doesn't mean you should always jump at the latest and greatest advancement. If you're struggling with the decision to upgrade, make sure to read through our five signs your home security system needs an update.
Hardwired Systems 
Now, there are some benefits to going with a hardwired security system over a wireless one. If you've ever experienced a network outage in your home or struggled with devices that flirt with the outer ranges of your wireless system, you know that a system without wires is not without frustration. 
Hardwired systems can also offer a benefit to those who are concerned about someone hacking their wireless network. With a hardwired system, whoever is looking to cause trouble would need to be directly connected to the system to cause mischief. While someone hacking the system is possible with enough time, effort, and knowledge, a hardwired system may limit the opportunity. 
There are many ways in which a hardwired system will limit your ability to protect your home or family. While hardwired systems may be more difficult for an outsider to hack, they can be especially easy to disrupt. Typically, this system communicates to response centers through its direct connection to a landline. Should someone cut the landline, your security system loses its ability to communicate. 
A wireless system, installed by a professional security company, like Per Mar Security Services, offers flexibility and security. If you want to add a new security camera or panel, a wireless system will make the process practically effortless, instead of needing to drill new holes in your home for new wires to connect the new equipment to the old. 
Low-tech Cameras 
One of the main advantages of modern security cameras is their high-definition recordings capable of capturing faces, license plates, and other identifying marks of suspected burglars. A low-tech camera may be able to record the actions – such as the suspect taking the package from your porch – but its blurry rendering will leave you with only generic descriptors to provide to law enforcement. Without these detailed descriptions, the police are less likely to find the suspect and even less likely to recover your valuables. 
Modern home security cameras, including video doorbells, make it far easier to catch the bad guy and supply descriptions to neighbors, law enforcement, or neighborhood security contractors. The outdoor bullet camera, for example, can record in 1080p HD video or with infrared night vision. This means you don't need to rely on the area being well-lit to record the goings-on near your home. 
When you use these modern security cameras, you'll also receive additional features, such as two-way audio. This lets you communicate in real-time with whoever is in front of the camera, so you can identify if the person perusing your home's perimeter is the new landscaper or someone looking to cause harm. If needed, they can always display their badge or other identification directly to the camera, letting you call their employer and verify their identity.
One-Panel Control 
If you only have one control panel in your home, you likely find it a hassle whenever you need to change your home security system's settings in any way. Instead of walking to the nearest wall panel (or pulling up the associated app on your phone), you'll have to trudge your way to the single location from which your system is controlled to punch in whatever changes you need. 
A single control panel also makes it easier to disrupt your system than a multi-panel system. With one panel, which is likely located near one of your entrances, all a burglar needs to do is turn off the system, and they will have full access to your home without having to worry about the security system. 
Having multiple control panels allows you to build redundancies into your home, so one panel turning off doesn't make your entire system abandon its responsibilities. The multiple panels also make accessing your system much easier. Instead of heading to the front hallway every time you want to check on a setting or arm the system, you can do so from a Bluetooth keypad or Slimline Touchpad located wherever is most convenient to you, including the kitchen, by the family room couch, or in your bedroom. 
Only Works at Home 
There's an old riddle that asks if a tree falls in a forest and there's no one there to hear it, did it really fall? Well, if a home security alarm goes off and no one's home to hear it, is the system really making your home more secure?
Previous generations of home security systems required you to be at home to receive any sort of update from the system. Most attempts at burglary, though, are crimes of opportunity. This means they are likely to make their move when they can tell you aren't home. 
A wireless system should provide you with updates wherever you are, even if you aren't in the same country as your home. Through smart app notifications, you'll be able to know any time an alarm goes off. Even if you aren't concerned about crime, a wireless system with a connected home disaster detector can let you know when interior temperatures have dropped too low or risen to high, as well as if your home is flooded or inundated with carbon monoxide.  
Regular System Updates 
All security systems will require an update at some point. Either because of an initial or newfound bug or because the installed hardware no longer supports the updated software. With hardwired home security systems, you may even reach a point where everything that is installed has turned into junk overnight as the latest operating system update renders it useless.  
Wireless systems, though, can receive updates multiple times per year at any time of year. Because the software and operating system can be downloaded, this can help extend the life of your wireless equipment while ensuring you're receiving the latest and greatest in home security operations. It's the difference between downloading an update to your cell phone and installing a whole new landline throughout your home. 
Per Mar Security Services
If you've noticed any of these five signs in your home security system, then you should look to update and upgrade. At Per Mar Security Services, our safety experts and customer-focused technicians can walk you through ways we can help improve your current home security capabilities, whether that's through wireless solutions, additional control panels, high-definition cameras, or environmental disaster sensors. 
To ensure your home's safety and security, reach out to Per Mar Security Services today! You can contact us by calling 952-881-5625 or contacting us to request a quote.