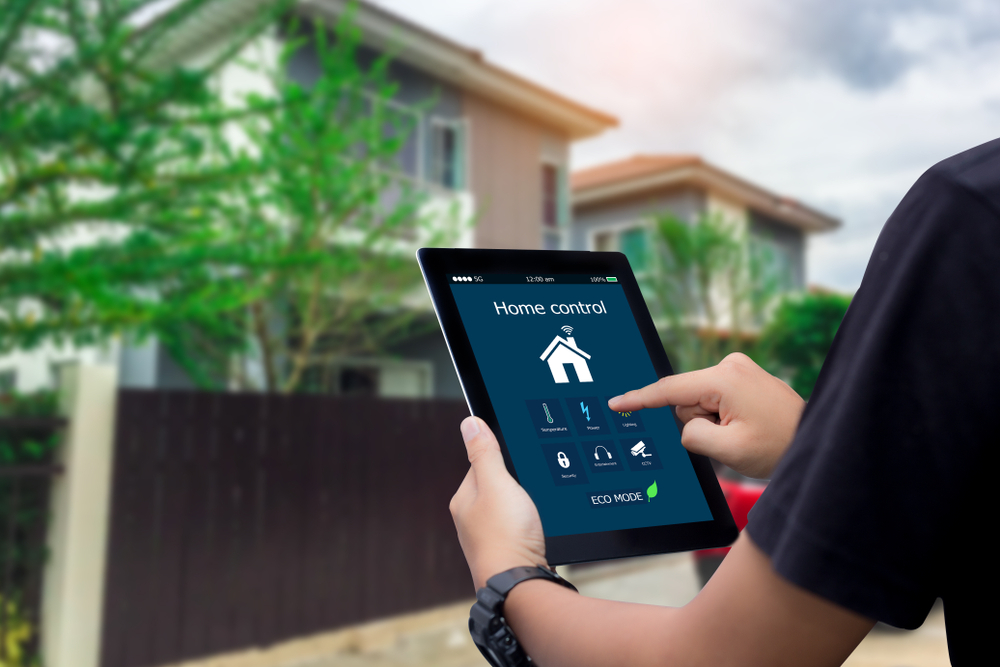 Prevent a Disaster in Your Home with These Environmental Sensors
Your home's security system is designed to keep your home and your family safe from potential break-ins. But keeping your home secure is more than just worrying about other people. To prevent a home disaster, you will need fully functioning environmental sensors to alert you when a potential emergency is unfolding.
If you have a fire alarm or carbon monoxide detector, you may think you are set. That leaves your home dangerously unprotected from the cold caused by a broken heater or the water damage from a burst pipe. To better equip your home security system, make sure to read our guide on how we can help protect your home from environmental disasters.
Spring Into Action When Your Pipes Spring A Leak
When you picture water damage, you may envision a burst pipe that shoots out gallons of water per second, soaking everything in its path. An event such as this can be catastrophic, as the cost of repairing water damage can grow the longer the water sits. Restoration may not be a possible in this case, and you may be forced to replace the flooring, drywall, furniture and precious keepsakes.
However, this is not the only form of water leakage to be concerned about. A slow leak can cause even more loss as the water collects and sits unnoticed until the damage becomes very apparent. If the water sits for a while, as is the case with a slow leak, you may have to deal with mold spores and other pollutants that make your home uninhabitable.
Water sensors can make you aware of the presence of water well before it wreaks havoc on your home. This type of environmental sensor should be installed anywhere a leaky pipe or collecting water could cause damage:
Basements 
Dishwashers 
Refrigerators (especially if they have a water or ice dispenser) 
Sinks 
Sump pumps 
Toilets 
Washing machines 
Once installed, the water sensors will alert you whenever it detects water. Environmental sensors allow you to get ahead of the problem and ensure that a leaky pipe doesn't end in costly repairs and restorations. This simple proactive step could not only save you thousands of dollars, but it could also save your home.
Keep the Cold In Check
Of course, one of the leading causes of a leaky pipe is a frozen one. So, to help erase the potential conditions that could cause water damage, you should integrate a low-temperature sensor into your home security system. This is especially important in the Midwest when temperatures are always ready to plunge into freezing territory.
While you may not need a low-temperature monitor for rooms or homes where you are actively living (as you should notice when temperatures start to drop), these sensors are essential for rental properties, vacation homes, or even parts of the home you don't usually visit (such as a basement or guest room). These sensors can help ensure your property stays at the recommended temperature of 55 degrees Fahrenheit or above.
A low-temperature sensor is also an easy addition to any home security system, especially one set-up with a smart thermostat. Many smart thermostats give you the ability to control the temperature within your home regardless of your location. So, even if you're on vacation, you can make sure that your home's interior isn't suffering from low temperatures. If you do notice temperatures are too low, you can always adjust the smart thermostat right there from your smartphone or tablet.
Some smart thermostats also provide heating and cooling metrics. This data can be used to make automatic adjustments that both keeps your home at a comfortable temperature and may help improve energy efficiency and keep monthly costs down. By combining a smart thermostat with low-temperature sensors and a home security system, you stay in control of your home's energy usage.
Monitor Your Home's Carbon Monoxide Levels
Carbon monoxide is colorless, odorless, and capable of causing a wide array of health issues if it builds up within a home. This gas can emanate from multiple sources, including gas appliances, heaters, and generators. If your home contains any of these sources, it is especially important to install a carbon monoxide detector in your home.
While carbon monoxide leaks can happen at any time, many people experience them during the colder months. Power outages caused by winter storms often force people to turn to heat sources that are gas-powered. As these heaters are used with higher frequency and at greater intensity, the chance of carbon monoxide poisoning grows.
When installing a carbon monoxide detector, you should ensure one is on each floor of the home and near any bedrooms. They should be installed a foot or two above the floor, as carbon monoxide is heavier than air and sinks as it begins to collect.
Not only should you test your carbon monoxide regularly to make sure you can hear its alarm, but you should also tie it into your home security system. This lets you become aware of any carbon monoxide detection even if you aren't home and alerts a monitoring station that can summon emergency services.
Arm Yourself With the Latest Fire Alarm
Fire is dangerous, deadly, and destructive. That's why it's a legal requirement that indoor spaces are equipped with functioning fire alarms, that are tested regularly. As obnoxious as a low-battery alarm can be, that is no excuse for turning off an alarm or removing its power source.
Most people already have experience with a fire alarm, however, to reiterate the basics, fire alarms should be installed on every floor of your home and, like carbon monoxide alarms, outside of each bedroom or sleeping area. At most, there should be 30 feet between each alarm, and you should test them at least once a month. Furthermore, to ensure they are working properly when you need them, you should schedule a change of batteries once a year.
As fundamental as a fire alarm is to your home's security, there are ways of improving them. For instance, most fire alarms only work if you can hear them. That is, if you're away from your home and the alarm detects the presence of smoke, you won't hear the ringing alarm.
By tying your fire alarm into your home security system, you can get notified of a potential fire anywhere in the world. This combining of your fire alarm and security system also allows for a 24/7 monitoring station to watch out for smoke or the presence of flames. Once detected, they can quickly call the fire department or other emergency responders, even if your security system isn't armed.
Contact Per Mar Security Services
When you are ready to protect your home from environmental disasters, reach out to Per Mar Security Services. With over 65 years of experience protecting homes and businesses, we know what it takes to keep your home secure.
With that type of experience, it is no wonder people keep turning to us to protect their property. See what we can do to keep your home or business safe and secure by calling us at (952) 881-5625,  or reaching out through our website.
Image Credit: panuwat phimpha/shutterstock