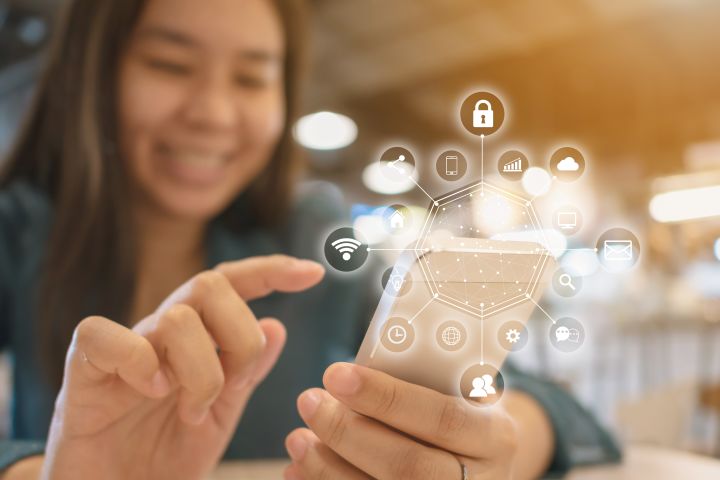 Is your home secure? Whether you already have intelligent security solutions throughout your home or are looking to create a secure home for the first time, discover the benefits of choosing the latest wireless home security technology installed by a local, knowledgeable professional.
Improve Your Home Security
When you are away from home, you need a way to stay connected. Professionally installed or DIY security systems allow you to do just that.
You can use your app to control your systems, look in through high-quality cameras and get alerts should something be wrong. Since we are not looking at our phones 24/7, all systems should be monitored professionally by a UL Listed Security Company.
The peace of mind knowing they have your back is priceless.
When you choose your wireless home security system, there are a number of lifestyle upgrades you can do. The most important part of any system is the protection of your family home and possessions. However, modern technology enables, through our smart devices, to control our security systems and so much more.
We can control our locks, thermostats, lighting, garage doors, and more. We can even see and speak with whoever is at our front door, and check the home inside and out with high-quality cameras.
Whether you choose DIY wireless home security systems or contact a professional to install your new system or upgrade, you'll enjoy the stress-free performance and around-the-clock monitoring to ease your mind and protect your investment.
Benefits of DIY Wireless Home Security Systems & Intelligent Security Solutions
If you aren't convinced that a security solution is right for you, here are some common benefits you can enjoy when you increase the security of your home. Whether you're concerned about vandalism, accidental damage, or natural disasters, a security system protects your home while you sleep, travel, or go to work.
Your home contains priceless valuables. Even if you don't own the latest technology or expensive jewelry, you probably have family heirlooms and sentimental items that can't be replaced.
Even with house insurance, you won't be able to purchase these items again. Instead, a security system and alarm can deter a break-in and allow you to proactively protect your home.
Consider the peace of mind you'll enjoy if you install or upgrade to an innovative security system. Most homeowner's insurance provides a discount for those who update their systems and have the system professionally monitored. Depending on your policy, you could enjoy up to a 20% savings on your homeowner's insurance.
Perhaps the most obvious benefit is peace of mind. A security system allows you to know immediately if your home is safe. Don't let worry prevent you from enjoying your vacation or focusing on your tasks at work.
Before your security system, you had to find ways to distract yourself from these thoughts. With the latest in security technology, a quick check of your smartphone app can assure you that your home is safe and sound.
The Future of Security Solutions
Ask a professional security provider about the ever-changing future of security. With wireless integrative solutions, you control your security, cameras, locks, thermostats, and more. Your family, home, and possessions can be easily protected while providing lifestyle conveniences.
Easy to download and operate smart device apps allow us to control our systems at home, from almost anywhere in the world. We can open doors, change temperatures, turn on lights, and more. All the while, we are protected from burglary, fire, water, cold temperature, and carbon monoxide.
Install a Wireless Home Security System Today
If you are ready to enjoy the convenience of the latest intelligent security solutions, contact the professionals at Per Mar Security Services. 
The team at Per Mar Security Services is ready to assist you in purchasing a professionally installed system, connecting your existing system, or a DIY system.
All Per Mar Security systems are monitored 24/7. Take advantage of the exciting new trends in wireless home security technology. Stay up to date as more innovations are to come.